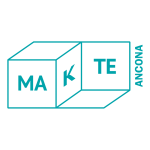 MAKTE ANCONA
MAKTE ANCONA
Specialised in the supply of materials and surfaces for indoor and outdoor furnishing, BS Osimo has found Makte the ideal partner for the sale and distribution of decorative panels.
Thanks to its new partnership with Makte, BS Osimo has become Makte Ancona, giving it added strong points:
From natural wood to ceramics, and from laminates to latest-generation solid surfaces: the product range is constantly expanding;
Delivery from Stock, Just in Time and delivery always within 48 hours: faster, more precise logistics;
Training events (click here to explore the Academy) and synergy with all Makte Points: Makte Ancona has a network of highly skilled professionals able to respond to any need.
Thanks to the two Makte Lab Units, Makte Ancona has access to departments specialising in the highly customisable transformation of any surface. We have technologies specialising in wood strip profiling, pantograph carving and veneering, thermoforming, squaring and edge-banding. In Ancona you can find a Makte Point able to meet all your need with regard to the application of materials to design project.