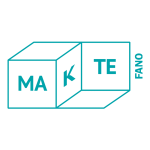 MAKTE FANO
MAKTE FANO
Adriatica Superfici is a specialist dealer in interior and exterior design surfaces. As well as a large surfaces warehouse, its location comprises two different areas:
1) ADRIATICA SUPERFICI IS A DIY STORE
It is an area entirely dedicated to the world of small fittings and products useful for the DIY world. Adhesives, insulating materials, bolts, hammers: Adriatica Superfici has countless quality products and tools for the consumer wanting to take materials home and do the job himself.
2) ADRIATICA SUPERFICI IS A MAKTE POINT
In association with Makte, Adriatica Superfici has created its own internalmaterials library, a showroom entirely dedicated to the display of many materials and surfaces of all kinds.
The Makte Materials Library ranges from the most traditional surfaces, such as laminates, melamines and veneers, to latest-generation finishes such as glass products compatible with carpentry techniques and extremely high-performance solid surfaces.
MAKTE FANO
All products are displayed as large samples in a materials library of 110 square metres, designed to allow both visual and tactile consultation of materials.
Makte Fano plans events for architects, designers and construction professionals, creators and consumers, who wish to consult its products and build in complete independence. Want to explore all our events? View the Academy section.
WHAT WE DO
Makte Fano imports and distributes up to 5000 surfaces ideal for the joinery and contract worlds, and large and medium-sized businesses. Makte Fano is the ideal partner for boatbuilding firms, since it has special products, technically suitable for the most extreme, complex needs.
SERVICES
Makte Fano uses the services of specialist professionals with twenty years' experience in the production of indoor and outdoor furniture, and state-of-the-art technologies. Click here on Makte Lab and learn more.
PRODUCTS
The company is able to meet the expectations of the most ambitious projects, thanks to its vast range of plain and decorated materials. Adriatica Superfici also offers a variety of furnishings for public and private use, such as wooden structures, flower troughs, tables, chairs, benches, swings and climbing frames in pressure-impregnated pine, and gazebos of all sizes.
ECO-SUSTAINABILITY
Oriented strand boards, outdoor furnishing components, laminated spruce. Products are created "straight from the tree", hold FSC certificates and are sourced from entirely sustainable supply chains.
LOGISTICS
The company is strategically located to deliver an effective logistics service with full geographical coverage. Delivery times for the supply of any material are always short, with on-time consignment.