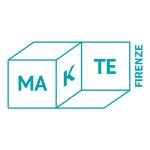 MAKTE FIRENZE
MAKTE FIRENZE
LE.Co Legnami is a leading wholesaler and retailer of quality timbers, plywoods, laminated beams, parquets, tongue and groove boarding and pellets.
In business since 1974, it has vast experience in the transformation of raw and semi-finished products.
It imports, transforms and distributes timbers for indoor and outdoor use, construction beams and planks and quality timber for interior design, floorings and architectural features.
Le.Co Legnami entered into a major partnership with Makte in 2018 to become Makte Florence.
This cooperation made Le.Co Legnami Tuscany's centre of reference for consulting and the supply and transformation of interior and exterior design surfaces.
A large materials library created at its location of 8000 square metres is the heart of the Makte Florence showroom.
Le.Co. also has highly specialised staff and workshops with state-of-the-art machinery and technologies, able to deliver complete preparation and finishing processes:
numerically controlled processes
impregnation treatments
moulding
planing
Explore all the other Makte Florence transformation services and click on Makte Lab
Thanks to its synergy with Makte, Le.Co organises regular accredited training events for architects, designers and interior design and furnishing creators. Discover all the Makte events near you on the Makte Academy page!