ALESSANDRO MENDINI, AN ARTIST WHO REVOLUTIONIZED THE DESIGN
BORN IN 1900, THANKS TO HIS CREATIVITY HAS REVOLUTIONIZED THE WORLD OF DESIGN
Goodbye to Alessandro Mendini: revolutionary master of Made in Italy design
Architect, designer and italian artist who tink outside the box, ironic and a smiling person, Alessandro Mendini, one of the greatest artists of our time, died in Milan at the age of 87.
Elegant, brilliant, visionary and curious to know differt disciplines, he has never stopped considering man, understood as "body, psyche and spirit", at the center of the project.
The objects he created, by his own definition, had to provide for those who used them "thought, and also cheerfulness, spirituality, sympathy" and transform common actions into moments with a strong and playful content.
DESIGN PROJECTS..
A clear example are his famous creations for Alessi, like the Anna G. corkscrew or the Anna Pepper pepper mill, and also his wonderful puntillist armchair, the Proust, which soon became icons of timeless design.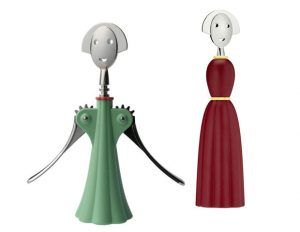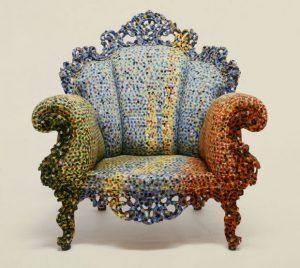 Since the end of the '70s he has been one of the protagonists of a real revolution of the italian design, both as an intellectial and as a member of the Alchimia group, a radical design group that has shocked  functionalist design by aiming at creating objects for pure artistic pleasure, with reference to popular culture and kitsch.
From those years he started working for several companies such as Alessi, Venini, Cartier, Swatch, Swarovsky, who accepted his experimental and mannerist attitude producing a poetic and emotional design.
THE AWARDS AND MAGAZINES..
He received many prizes for his work has a designer, including the Compasso d'oro twice  in 1979 and 1981, and directed many major architectural magazines including Domus, Casabella e Modo founded by him.
ARCHITECTURAL PROJECTS..
He designed and builded several public buildings both in Italy and in various countries of the world , as the Groninger Museum in Netherlands,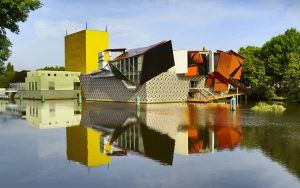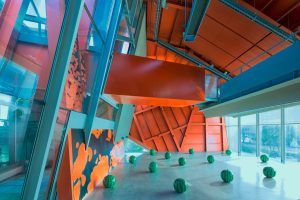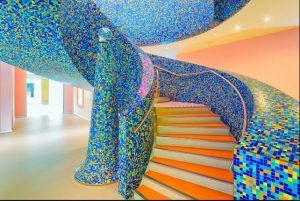 the "Clock Tower" in Gibellina,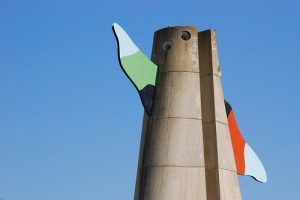 and the Salvador Rosa, University and Materdei stations of the Naples subway.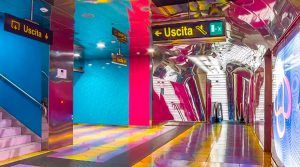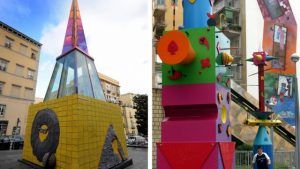 He lives a life immersed in art, because it was not confined only to design or architecture , but expanded to graphics, painting, writing, the art of performance and love for color.
He founded with his brother the Mendini Atelier, thanks to which lots of projects of great commercial success, that have indelibly marked the way of conceiving design and art,  came to life.
Makte want to remember Mendini in this way; with 2 decorations in our material library designed by him and that make his creative genius eternal: